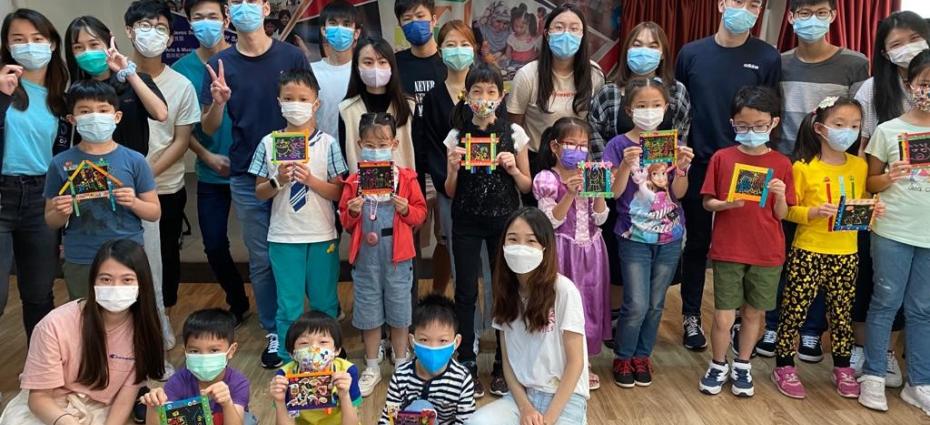 Target
P1-P3 students from low-income families
Working Partner
The Hub Hong Kong
Introduction
We believe that everyone is equal in terms of Arts. Children from different backgrounds can also gain the joy from arts. Therefore, this activity is organised for children from low-income families to explore different areas of arts. It is hoped that children can unleash their talents in arts through this opportunity. Also, we understood that children have less chance to communicate with other peers during the epidemic. Therefore, we wish this activity can provide them a chance to communicate with others.
Reflection and Learning
From planning to implementing the plan, we have encountered a lot of difficulties. However, the problems were solved quickly with thanks to the effort of our team members and participants. Although the children may get distracted easily, the participants tried hard to gain their attention back. In this activity, not only could children explore the arts from the aspects of handicrafts, music and drama, but we could also understand the lives of the children through interacting and communicating with them. We believe that this experience is a precious chance for us to know more about the low-income families in Hong Kong.