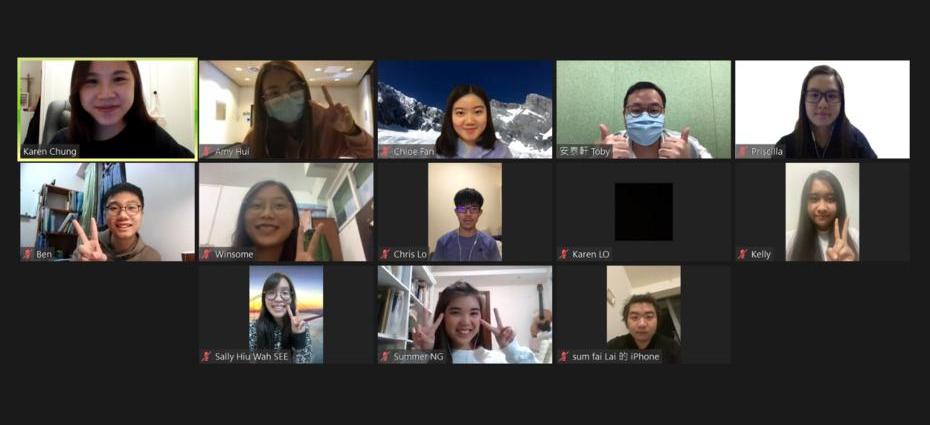 Target
Recovered mentally ill patients
Working Partner
Psychiatric Rehabilitation Association
Introduction
In view of the alarming mental health crisis in Hong Kong, we have collaborated with an NGO and recruited avid volunteers — in order to set up an online platform providing emotional support to the recovered mentally ill people. We aimed to accompany the patients in their rehabilitation journey, as well as to increase the volunteers' understanding and awareness towards mental disorder and emotional health.
Reflection and Learning
During the recruitment of helpers, we felt incredibly blessed upon learning that there are many people who are passionate about helping patients suffering from mental illness. Without them, the project would not have been such a success. Not only did our helpers receive overwhelmingly positive responses from patients, some of them also build strong bonds that would last beyond the end of this project. We believe this experience has laid a strong foundation for them to continue reaching out to people in need. We felt honored to have achieved our aims.
While providing help to mentally-ill people, it is easy to have assumptions about their needs, such as unable to communicate effectively or live independently. What our project was trying to do was to dispel this kind of negative perception, through providing patients with an equal opportunity in communication with others. Only this way can patients feel truly respected, accepted and being listened to. Much to our delight, patients gave feedbacks that their most memorable moments were helpers being able to discover their strengths and qualities, which improved their self-esteem.