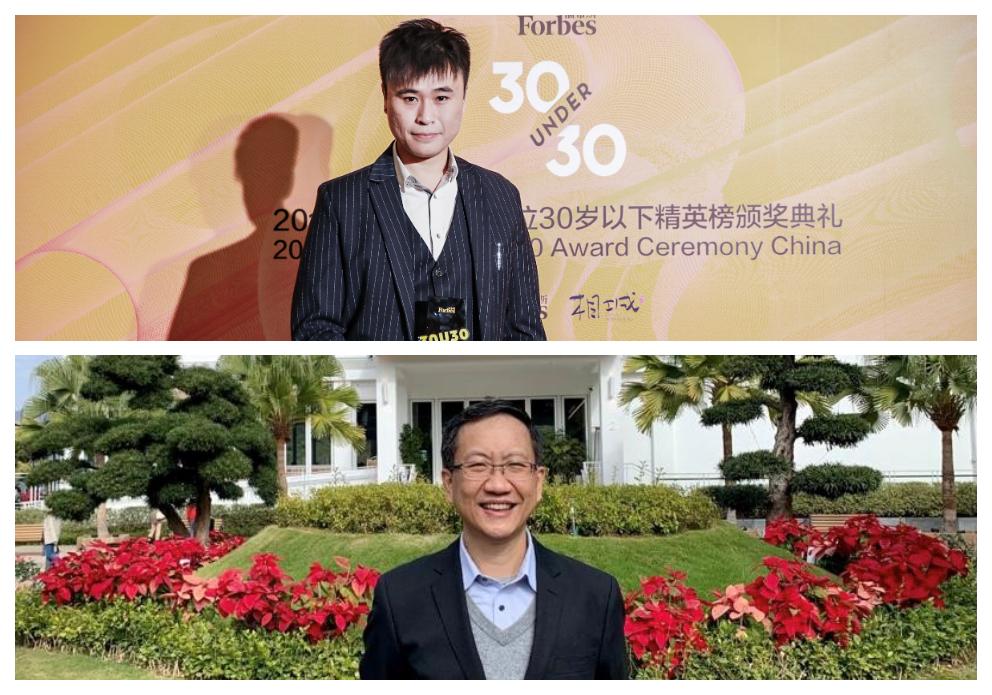 Shaw College Alumni Association ( SCAA ) established "Star of Shaw" Award in 2017 to recognize alumni's achievements and their contributions to the society. Awardees are selected by a Selection Committee formed by representatives of the College Board of Trustees, college and the Board of Directors of SCAA. There are two awardees for 2020: Mr Kuo Wai-keung (Information Engineering/2015) and Dr Sin Ngai-chuen (Medicine/1994).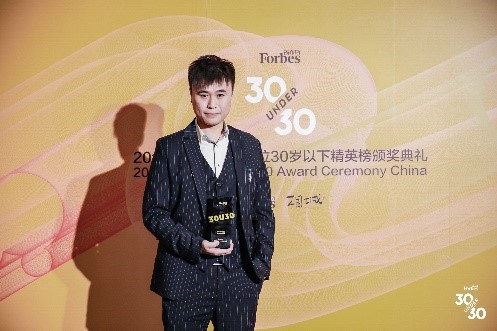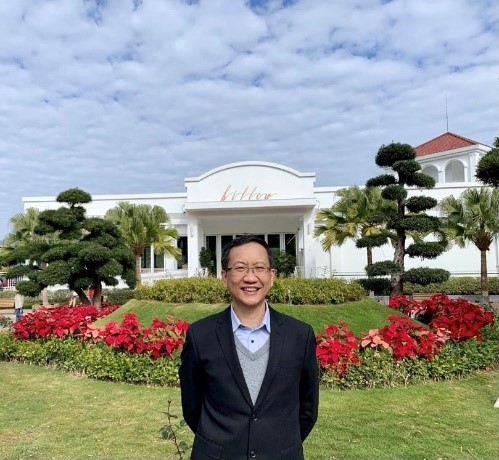 Mr Kuo Wai-keung
Mr Kuo Wai-keung is much honoured to be awarded "Star of Shaw" Award, which is a recognition by the College. All past recipients are seniors to Mr Kuo who believes that they will excel in their respective fields and contribute to society. 
Mr Kuo has many fond memories at Shaw College: four signature events, Thousand-People Feast, cooking at Student Hostel II with Professor Joseph Sung, then College Head. He also met his two most important partners at the College. He thanked the Chinese University and Shaw College for there he met people who are important to him and there were many good memories. 
Regarding founding his own business, Mr Kuo recalls that it can be traced back to his study at the University, when the Faculty of Engineering recommended him to take part in a global exchange programme with Peking University. During the exchange, he was greatly inspired by the atmosphere of innovation technology. He later founded his company after returning to Hong Kong. In the first two years of business, there was zero income and even no money to make a sample. Luckily, his company won the Top Prize in the "Challenge Cup" National Competition, Hong Kong Regional Final, and then got funding from investors. Speaking of advice for those business starters, Mr Kuo thinks that there are a hundred different paths for a hundred starters. They only share one thing in common: there will be hurdles one after another. Starters must adapt to them and even enjoy the process.
Mr Kuo hopes that the College will continue to nurture its students with three objectives. First, encourage its students to build up a knowledge foundation; second, train students to put what they learn into practice and innovate on the basis of their learning; lastly, nurture students with good moral characters, apply their knowledge.
Dr Sin Ngai-chuen
Dr Sin Ngai-chuen considered it an honour to have received the Award. It is also a recognition of his work and contribution to society. Dr Sin humbly said that he is not a genius, nor a starting-line winner. He in fact grew up in an extremely poor family living in a cubicle apartment. His family hardly made ends meet. The poverty-stricken life when studying in primary and secondary school trained him up to become someone with perseverance. He thanks the encouragement from teachers and friends for guiding him to think positively. He is obliged to friends and seniors for their help and tolerant to what others owe him. He devotes himself to looking after patients, helping friends, supporting the young to excel, and sharing his life experiences when appropriate. 
Thirty-three years ago, Dr Sin joined Shaw College which had just been founded. Student hostel was then still under construction and not yet available for living. Yet, he believed that he had made the right choice and enjoyed growing up with the College.
Medical study was never easy. He studied hard every day and might have missed a romantic university life. However, it was his own choice and he could only face it bravely. Every year after the professional examination, there were classmates changing major or withdrew from study. By the time of graduation, there were 104 left, out of the original 140 classmates admitted in the first year of study.
Dr Sin is highly appreciative of the College motto of "cultivating virtue and acquiring knowledge", and its aspiration of "learning, innovation, and benefitting humankind". It is impossible for all people to become great people. However, when people do their best in their positions, help people around them when they are able to, they are contributing to society. As the saying goes, "Don't do evil things because the vice is insignificant; don't neglect to have good deeds because the goodness is small." Every graduate of Shaw College can become a pillar of the society.
This article was originally published in the Newsletter of the College, Shaw Link in Nov 2021.